---
Hi ladies! We would like to announce a good news!
As March 16th 2015, LUSH by Tokyo Belle is opened at 1Park Residence Gandaria, South Jakarta.
LUSH by Tokyo Belle is a Japanese Beauty Salon which offers Japanese eyelash extension service to everyone in Indonesia!
Japanese eyelash extension we do is using high quality eyelash extensions; mink type, and high quality glue, yet very safe for eyes area. Also we provide special cream to remove the eyelash extension, so if you feel itchy with your previous lashes, don't off it by yourself (because it's very painful and make your real lashes fell off), just come get our staff to remove it. Besides, our staffs are proffesionals who've done training with Japanese expert. Don't hesitated to try our service!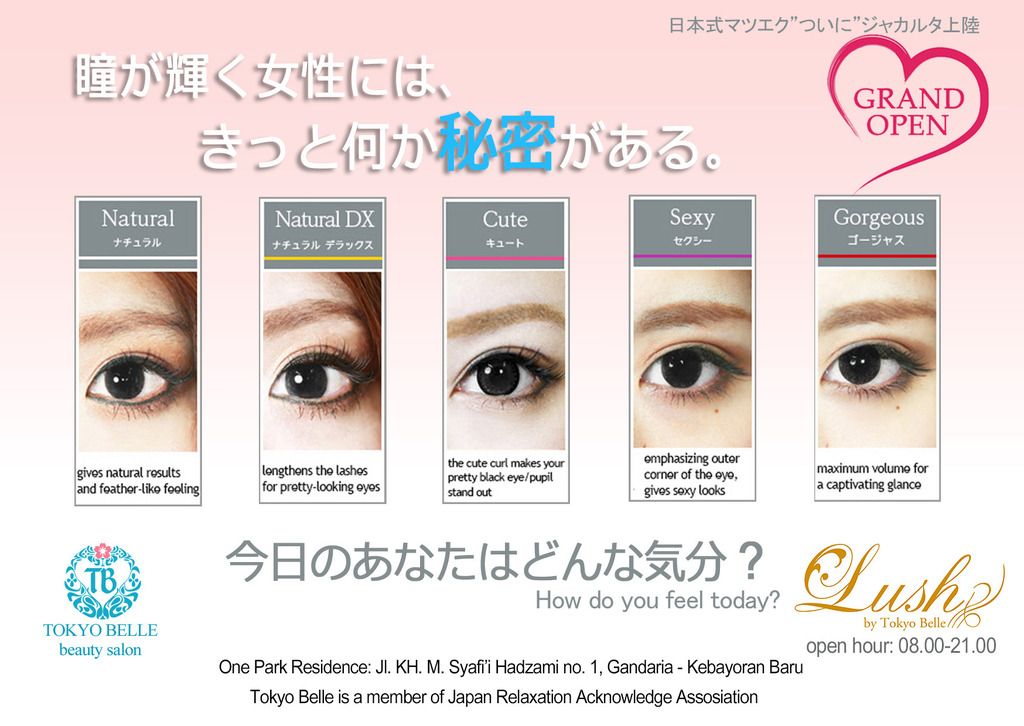 "I really really want to visit but I don't know where is it"
LOCATION & CONTACT:
LUSH by Tokyo Belle
tel: 021-2953-8181
Address: 1Park Residence, Jl. KH. M. Syafi'i Hadzami no. 1 Gandaria (Radio Dalam), South Jakarta
Open hour: 08:00 ~ 21:00
SERVICE & PRICE:
Eyelash extension ALL TYPES
(natural, natural DX, cute, sexy, gorgeous) Rp600.000
Customers' testimoni:
"my friends told me there's eyelash extension salon from Tokyo Belle, and surprisingly it's near from my place. The treatment and the service are perfect! I love it! Also the place is really cozy and clean". (Career woman/25/Pondok Indah)
"I live at here and I passed by LUSH yesterday. Today I came with my daughter to get beautiful lashes. I like the treatment. The service was good and the place is neat". (a housewife/46/ One Park residence)
"I came to get Natural DX type lashes extensions, and the result is very nice! the treatment and the service were really satisfying!" (Career woman/29/One Park residence)
"I know LUSH by surfing the internet. I'm satisfied with the service. The service and the staff LUSH has were better compared to other lashes salons. I'd like to come back here again."
"The price was reasonable. I'll come back to LUSH again".
We're looking forward for your visit!